This is my e-book, Think-Feel-Live, find out how you can start working with the Law of Attraction today!



.
What if I do have the power to create with my thoughts?
Unfortunately we seemed to have lost the idea of EASY. These days we tend to complicate everything. We tend to look for the downside, the catch, or expect the other shoe to drop. We don't allow ourselves to just get excited and feel happy about life and the things that we want. Instead we add the "what if….", what if it doesn't work out, what if I can't get the money to do it, what if, what if, what if. Only thing is, that these negative "what if" statements are crushing our dreams.
Instead we need to "what if" in a positive way. What if this idea works… I will be so happy. What if the money I need to do this with shows up out of nowhere, what if I really do have the power to create anything I want in life. WHAT IF!
We do create our own lives, this is the truth that I've come to learn. Things don't happen by chance. We are not the victims of circumstance. There is no such thing as coincidence. We create the good and the bad, it all comes from our own thoughts. My goal is to help others see how they can start using the Law of Attraction to manifest their desires. And I know that you will find this e-book helpful at explaining in simple terms, how you can get started using Law of Attraction today!
Here are some of the things that I cover in my e-book:
In this 97 page e-book I'll show you how to apply the Law of Attraction in order to create freedom, joy, and abundance into your life.
You will learn how to choose your thoughts so that you can be happier in life without constantly feeling like you just can't get there.
How to allow yourself to receive, believe you deserve, and open yourself to joy and prosperity.
Find out how your life is created with your THOUGHTS and FEELINGS?
Leave behind struggle and effort, and have fun while creating your life?
You will become re-inspired by knowing that you are a Powerful Being who can create what you DO want in life. And recognize when you are creating the things that you DO NOT want.
You will learn to TRUST your "gut" Stop second guessing yourself and start trusting that voice inside you that truly does know what is in your best interest.
Learn how to FOCUS positively on your desires so that they will be attracted to you.
You will learn real PROCESSES to aide you in using Law of Attraction to achieve your goals.
I'll tell you how I have used the following 3 STEPS to create things in my life.
1 – Learn to DELIBERATELY choose your thoughts. (THINK)
2 – Learn to use VISUALIZATION with real emotion to manifest your dreams. (FEEL)
3 – Use APPRECIATION & GRATITUDE for all that surrounds you to allow good things to come to you. (LIVE)
It is a Universal Law – you get what you think about so,
THINK BIG

!
$9.97
.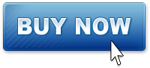 PS.This is my purpose in life, helping people to really start living their lives using their thoughts and feelings and working with ENERGY. I am honored that you've taken the time already to learn about the Law of Attraction and I hope that you continue to enjoy your journey of discovery of how to use your thoughts to create your life. You deserve the best that life has to offer you. Thank you for your time and hopefully our paths will cross in the future and you can share your story of success and creation with me.
Imagine, Believe & Enjoy,

Listen right HERE right NOW to my latest Live LOA Radio Show
Popular Posts
Like me on Facebook
Archives